We offer our very own "Orchid Hotel"
We offer our very own "Orchid Hotel"
Cal Pacific Orchid Farm has a profound knowledge and expertise in nurturing Orchids. Orchid owners can entrust us with their orchids for extended periods. With great care and attention to detail, we provide a nurturing environment that ensures optimal growth and health. Our Orchid Hotel offers state-of-the-art facilities equipped with controlled temperature, humidity, and lighting conditions. Utilizing our extensive understanding of orchid species and tailored care techniques to promote flourishing blooms. Owners can confidently leave their orchids with us, knowing they will return to find vibrant and thriving plants.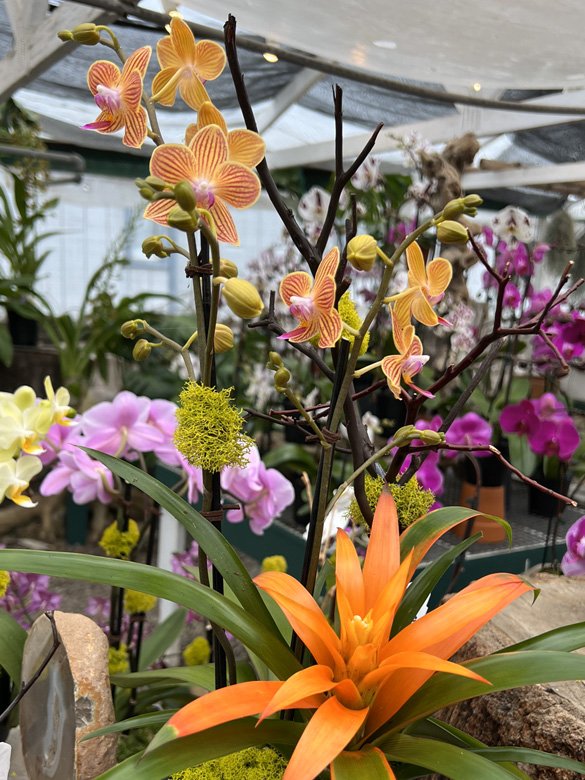 Follow us on Instagram for more inspiration
"The staff, experience, quality of flowers and variety are wonderful. I needed 20 orchids for a day of event and they made the process so smooth. The flowers are beyond gorgeous as well. Highly recommend!"
"This place has a great selection of Orchids in all their varieties. Their staff is very helpful and knowledgeable. My patients love the beautiful orchids in my clinic. My family also enjoys them at home. I have been going here for over two years now and I've been really happy with their orchids and service."
"We saw this Orchid farm on our way to San Diego on a trip and decided to stop on the way back to the hotel at the end of our day. It was so worth it. The employees were so sweet with my two boys while my wife and I were looking for a new orchid for my collection. I am so grateful of kind people, especially when they are gracious to my family."
Over 40 years of service in Encinitas, Ca.